Professional Diploma in Securities & Investment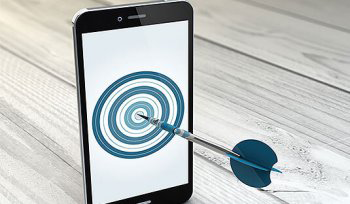 Our Professional Diploma is a foundational course for anyone wishing to start or progress his/her career within the financial services industry. It was designed to meet the needs of operations staff and new entrants to the Securities and Investment industry, providing an overview of all key areas needed in the capital market.
This Certificate is a fast track route for non-graduates and graduates. It creates an alternative entry point for those who are desirous of becoming securities and investment professionals but do not currently have a university degree required to proceed directly to the CIS Professional Diploma Qualification Scheme. Click here to register
Minimum Entry Requirement
Five (5) 'O' Levels credit passes including English language and Mathematics.
The examination is conducted in english language and other languages may be made available in the near future.
Each Module of the Diploma programme on will be assessed by a 3-hour, fully multiple-choice questions (MCQ) based examination consisting of 120 questions.
Download the Rules and Regulations governing the conduct of the Diploma examinations here.
Study and Study References
Proceed to study and sit for the exams
Download Syllabus here
Pilot Questions and Solutions
Study Materials for Reading
Diploma Study packs
STAGE 1
Module A
Price (₦)
Module B
Price (₦)
Business Communication
4,000
Business Management
4,000
Elements of Economics
4,000
Business Mathematics & Statistics
4,000
Business Law
4,000
Fundamentals of Financial Market
4,000
Business Accounting
4,000
TOTAL
₦ 16,000
TOTAL
₦ 12,000
STAGE 2
Module A
Price (₦)
Module B
Price (₦)
Economics
4,000
Law, Ethics and Professional Standards
4,000
Financial Statement Analysis
4,000
Regulation and Practice of Securities & Investment
4,000
Quantitative Techniques
4,000
Asset Valuation and Portfolio Management
4,000
Corporate Finance
4,000
Derivatives
4,000
TOTAL
₦ 16,000
TOTAL
₦ 16,000
Diploma (Stage 1 & 2)
| | | | | |
| --- | --- | --- | --- | --- |
| PAPER CODE | SUBJECT | DATE | SESSION | TIME |
| Stage 1: Module A | BC, EE, BL & BA | 1st Tuesday of the Month | Morning | 8:50-12:00pm |
| Stage 1: Module B | BM, BMS & FFM | 1st Tuesday of the Month | Afternoon | 1:50-5:00pm |
| Stage 2: Module A | EC, FSA, QT & CF | 1st Tuesday of the Month | Morning | 8:50-12:00pm |
| Stage 2: Module B | LEP, RPS, APM & Der | 1st Tuesday of the Month | Afternoon | 1:50-5:00pm |