Professional Examination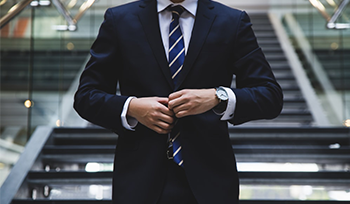 The Programme is specifically designed for individuals aspiring to cut a niche in the Securities and Investment world. The Professional examination is a tightly scheduled and highly structured, student-centred programme that aims at developing the participant's a thorough insight into both the conceptual basis as well as the practical skills involved in the financial industry. The curriculum is coined based on feedback received from some of the best programmes available and aims to enrich and sharpen the financial skills of participants, to keep them abreast with the latest in the world of the capital markets and to help them appreciate and understand better the recent innovations in the discipline.
To be awarded the Chartered Stockbroker, candidates must pass the two levels of professional examinations. It is conducted twice in a year in the last Tuesday and Wednesday of the month of March and September.
The arrays of courses cover financial analysis, portfolio management, regulations, etc which are readily available in the syllabus.
Examined are essential practical skills and knowledge required for professionals working in securities and investment markets common in all countries. Click here to register.
We are pleased to inform you that the Governing Council of the Chartered Institute of Stockbrokers has approved the introduction of a new curriculum for the Institute's professional examination effective March 2021 examination diet. This is in line with our commitment to ensuring that the structure of our examination curriculum is kept up-to-date and in line with international best practices at all times.
The purpose of this curriculum change is to, amongst others, simplify the qualification process without compromising our standards, and keep the syllabus current and in line with the dynamic changes in the domestic and international markets.
Proceed to download the following:
Past Questions and Solutions
Download past questions and solutions here
Study Materials for Reading
The e-copy of the Study packs is available when you pay for the examination for each diet.
The hardcopy of the study materials is available for purchase. The prices are listed below:
| | |
| --- | --- |
| Subjects | Cost |
| Financial Accounting and Financial Statement Analysis | N5,000 |
| Economics and Financial Markets | N5,000 |
| Quantitative Analysis and Statistics | N5,000 |
| Corporate Finance | N5,000 |
| Equity Valuation and Analysis | N5,000 |
| Fixed Income and Valuation and Analysis | N5,000 |
| Derivative Valuation and Analysis | N5,000 |
| Portfolio Management | N5,000 |
| Commodity Trading and Futures | N5,000 |
| Ethics and Professional Standards | N5,000 |
| Law Relating to Securities and Investments | N5,000 |
| Regulation of Securities and Corporate Finance | N5,000 |
Level 1 & Level 2
| | | | | |
| --- | --- | --- | --- | --- |
| PAPER CODE | SUBJECT | DATE | SESSION | TIME |
| 1.1 & 2.1 | FAFSA, EFM & QT | March 28, 2023 | Morning | 8:50am – 12:00pm |
| 1.2, 2.2, & 3.0A | CF, EVA & FIVA | March 28, 2023 | Afternoon | 1:50pm – 5:00pm |
| 1.3, 2.3, & 3.0B | DVA, PM & CTF | March 29, 2023 | Morning | 8:50am – 12:00pm |
| 1.4 & 2.4 | EPS, LSI & RSC | March 29, 2023 | Afternoon | 1:50pm – 5:00pm |